The following post may include affiliate links. This means I may get compensation, but at no cost to you! Please see our Disclaimer page for more information.
Manifesting and the Law of Attraction can help you turn your dreams into reality.
You might be surprised, but did you know that for every second of your life, your thoughts create your reality?
Your mindset plays a powerful tool in your everyday efforts, and understanding how manifesting works will lead you to a more accomplished life.
The Magic of Manifesting
You may not realize it, but you have manifested majority, if not all, of your achievements and failures.
Your achievements all root from your first thought towards the relative goal.
You believed you can do it, which led to you focusing all your energy on taking all the steps needed to succeed.
Now, your failures vary.
While a small portion is due to overall external forces that we can't change, the majority of our failures truly stem from our disbelief that we can achieve these goals.
Even if you try your hardest, your limiting beliefs act as the main obstacle in your way.
In order to overcome this obstacle, you need to learn how to change your mindset. And you can do this by manifesting.
Your beliefs become your thoughts, your thoughts become your words, your words become your actions, your actions become your habits, your habits become your values, and your values become your destiny.

— Mahatma Gandhi
What is Manifestation?
Manifesting is the resulting action where thought turns into reality.
Mindset is the key factor in paving the way towards the reality you wish to create.
Think about it this way!
If you think you'll succeed, you'll do your absolute best to try and make sure that you do.
If you think you'll fail, you may still try but you won't put your whole heart into it.
The extra effort that you put in when trying to succeed is what usually creates a huge difference on your outcomes.
Law of Attraction
The Law of Attraction is the concept that you attract the same energies that you put out into the universe.
This concept has played its role throughout history, with many believing Buddhist teachings are how this concept was originally revealed.
In popular Western cultures and religions, you may relate this to 'karma'. 'Karma' is the belief that your actions will be returned to you.
You've probably already heard that common phrase that goes along with 'Karma': "They'll get what they deserve."
See: Law Of Attraction – History Uncovered
Now, in pagan religions such as Wicca, you may be able to relate this to the Three-Fold Law.
This Rule of Three emphases that the energies (magick) you put out into the world and universe will return back to you three times as much.
With a better understanding of manifestation and the various universal and religious laws that it relates to, you now should realize the power of your mindset.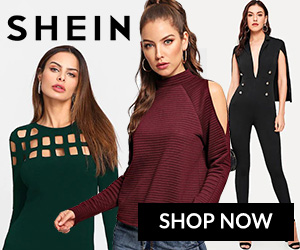 Why Manifesting Works
Now that you understand what manifesting is, you need to know why manifestation works!
Understanding the reasons this works will allow you to resonate with the actions of manifesting your reality.
Your highest potential comes from the mindset when you are most motivated.
And thus, the main focus is on finding ways to increase your positive outlook.
With a positive mindset and your mind focused on what you are trying to manifest, you'll continue to think about your goals each day.
By keeping this focus, you'll find a way to take action towards it every single day.
Increased Confidence Through Mirroring
Mirroring is when what you do physically affects you mentally.
The actions you take help create a certain emotion, and then, that emotion amplifies by sending energy out into the universe to manifest your reality.
Remember: with the law of attraction, you receive what you put out into the world. But sometimes it's not always that easy!
This is when mirroring comes in. You do an action that causes you to get into a certain state of mind.
And then when you're in that positive state, you set intentions and work on manifesting what you want.
A common state of mind that's easier to get into through certain actions is confidence.
You can practice self care, say positive affirmations, or even just put on a cute outfit!
I'm telling you! Go put on an outfit that you love, and you're definitely going to feel a lot more confident that you were before.
Need to upgrade your style? I just want to share this site with you because I shop here for basically every outfit! It's called Shein!
I used to be obsessed with this store, Yesstyle. Everything was so cheap and adorable; however, the majority of the clothes are only one size.
That's when I found out about Shein. I saw all the cheap prices and first thought it was a scam. But then I kept seeing people I know on Instagram tag Shein in their outfit posts.
*I promise I have a point!*
I buy so many clothes from this store now. Everything is cheap but also good material!
After I read Marie Kondo's book, The Life Changing Magic of Tidying Up, I started buying clothes that "sparked joy."
For my pajamas, lounge wear, and workout clothes, it was the same type of outfit: my usual big T-shirt and leggings.
Now that I've focused on buying clothes that spark joy, I changed this up and now only buy cute outfits from Shein based on each activity.
*Now, here is the point I'm trying to get across!*
Other than saving money, I have outfits I love that make me feel powerful!
For instance, wearing cute exercise outfits boosted up my mood, and I found myself able to push myself harder through my workouts.
This is why manifesting works! You typically do certain actions to enhance a positive mentality.
The way you subconsciously react to your actions mirrors what you hope to achieve.
Comfort in a Higher Power
When you want to better yourself, it's natural to think of what could go wrong.
This leads to stress, and stress leads to feelings of overwhelm.
Manifesting your goals by sending your energy out into the world will lead you to feel a sense of comfort.
Believing that a higher power, whether the moon, universe, deity, or whichever you believe, is helping you achieve this goal will help relieve stress.
By the way, I use higher power and universe interchangably here, but you may envision yourself setting intentions with whichever power you believe in.
The stress of feeling as if you have to deal with this alone starts to fade away.
You are not alone in your journey as you are manifesting by always using the energy around you.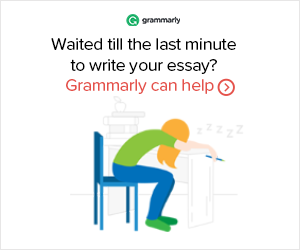 Accountability Partner
To continue on the belief of having a higher power help you, manifesting will also lead you to have your own accountability partner.
Remember that difference in effort I referred to in the "What is Manifesting" Section? For manifesting to work, you also need to do your best and try to achieve that goal.
By setting the intention of what you want to manifest, you've made a promise to yourself and the universe.
You won't want to let either down, and from this, the higher power then becomes your accountability partner.
While the universe works on changing your dream into reality, you need to meet halfway by doing the best that you can.
So remember, it's not just speaking out what you want in existence. It's something you need to work for!
If you do a ritual to manifest, you send your intentions to the universe.
With this, you may then feel uneasy if you just give up. You'll feel as if you've wasted the time of the higher power.
Wanting to make both yourself and the universe proud, you will try your best to accomplish what you want to manifest.
Ways To Manifest Your Reality
The New Moon represents new beginnings. And with this, it's a great time to set intentions and manifest accomplishing your goals for the upcoming new lunar month.
As manifestation allows us to feel a sense of comfort in a higher power, we can take it one step further and create a ritual to fully embrace the power of the universe.
Your new moon ritual should start with cleansing your energy in all aspects of your life. Cleanse your environment, your body, and your mind.
Once you've cleared away all the energy gathered up over the past month or so, it's time to utilize the Law of Attraction and invite positive results.
Take this time to get into a positive mindset and prepare to manifest by using a new moon journal.
You should visualize yourself as having completed your goal. Once this picture is painted in your thoughts, detail what you want to manifest in your journal.
For more on how to create your own new moon ritual, see the post: Setting New Moon Intentions
Meditation
There are many ways you can meditate. The most common is by focusing on your breath and allowing your thoughts to float away.
To manifest by meditating, however, you'll be focusing on something else.
You'll still be doing the same process where all thoughts not serving you should float away.
Instead of focusing on your breath, your focus will be on envisioning that which you wish to manifest.
Visualize that reality as if it is present in the current moment.
Your mind may wander. Let irrelevant thoughts float away. Invite thoughts that come about in relation to your visualization.
These relevant thoughts will help you pave the steps toward reaching and manifesting your goal.
Positive Affirmations
The first agreement in Don Miguel Ruiz's book, The Four Agreements: A Practical Guide to Personal Freedom, is to "Be impeccable with your word."
As the author explains, our words have magic. The more we hear our own words or words from others, they more our mind begins to believe it.
Even if the word is false, repetitions holds power over the mind. The mind then begins to believe this false statement.
Our mind, in essence, is our perception of this world. And with our mind, we cultivate what is truly real or fake.
No matter the reality of the statement, our mind creates our truth.
If we continue to use our words against ourselves, we will begin to believe our negative words and then become what we originally false.
Telling yourself you aren't capable will lead you to act as if you aren't. And as simple as that, you no longer try and are truly not capable.
Say this out loud, right now:
---
"I am in charge of my own destiny. I am brilliant and can achieve whatever I set my mind to"
---
However, if you use positive words for yourself, the same response will happen.
You will begin to become what is in that positive statement you've been repeatedly saying.
The reason this works is because your mind focuses on the words you hear, whether positive or negative.
And yes, if you've realized this, I'm impressed! But this all intertwines with mirroring by having your actions influence your mindset.
And thus, your influenced mindset manifests your reality.
To practice the use of positive words towards yourself, you can start with reciting positive affirmations.
Over time, you will then begin to believe these affirmations naturally.
By reciting positive affirmations regularly, you slowly but surely train your subconscious to believe and then achieve.
Manifesting Dreams Into Reality
Now that you've learned the What, How, Why, and Ways you can manifest your dreams in reality, just remember that the universe also has a plan for you.
If you don't see any immediate results, know that the higher power will still be assisting you.
It may take time, so be patient. And don't worry! You will manifest what you truly want if you continue to practice cultivating a positive mindset.
I wish you the best in transforming your dreams into reality!