The following post may include affiliate links. This means I may get compensation, but at no cost to you! Please see our Disclaimer page for more information.
Finally! High school is over, and you're on your way to college! You have a chance to re-create yourself!
You have a chance to explore something new. Something that will affect your life drastically – from making new and possibly best friends for life, finding new places to visit and eat, and overall making new memories you'll remember for the rest of your life!
While these will happen to you regardless of what the next step is for you, you must understand and practice these five concepts:
1. Learn Discipline
College is nothing like high school!
Most professors don't care if you miss lectures because it is your responsibility to get yourself to class. That small choice of missing a class here and there can grow into you missing the majority of the course.
Then you find yourself lost, struggling to understand the material, and pulling numerous all-nighters right before finals. This then becomes a routine over the years.
Drill this into your mind and constantly remind yourself that it is much easier to show up to class and get work done a little bit each day than kill yourself and lose sleep over trying to catch up.
I get it. Everything is new and fun! There is so much of the college experience you want to explore and enjoy. Trust me. I get it.
You want to experience everything, but you really should not neglect your studies. Don't forget you came to college to get an education. Don't forget you got accepted to your college for academic reasons.
I'm not saying you should only dedicate your time only to class, homework, and studies. Go out! Make friends and memories! All I'm saying is to make sure to allocate time to work towards why you are at this point in your life (college) in the first place – your education!
Find your balance…
You need to learn how to balance fun and responsibilities. And here is the number one reason why! You'll lose the whole college experience if you end up getting kicked out of college for constant bad grades.
So every time you rather play than do work, remind yourself you can only keep up this college experience if you continue to earn your spot in college. (Plus it's a lot more fun when you don't have any incomplete responsibilities in the back of your mind when you're out experiencing life!)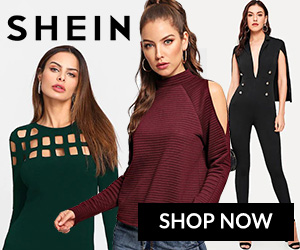 2. Take Care of your Mental Health
It's easy to let the stress of balancing schoolwork, a social life, sleep, extracurriculars, and/or jobs take over you.
You must practice self-care.
Make sure to take a step back and allow yourself to relax. Allow yourself that much-deserved break and unwind. Reach out to others about any stresses as sharing fears may be beneficial to both of you.
You are working hard to be happy. You're working hard to:
Educate yourself for your future to be happy.
Develop great friendships to make memories that will make you happy.
Make money to buy things that will make you happy.
But if you keep this mindset that you'll be happy once you finally do ______, you're never really going to find what you've been working so hard for. You'll keep adding to your lists of 'to-do first before you are happy and content'.
You need to understand that you'll get to where you want to be, and even if you aren't there yet, your life is pretty amazing already. Again, take a quick step back and allow yourself to enjoy your life as is at this moment.
Practice gratitude…
Pause right here! Get ready as we'll start a quick writing exercise…
This is a pretty common but effective practice to increase one's happiness if done daily. Since you've read this far, I'm going to need you to get a notebook and pen or pencil…
Write three things you are grateful for in your life and why.
Now you've done that, continue reminding yourself of what you have already. Embrace your current life because your life will naturally progress. So don't worry too much about not being exactly where you want to be at this present moment.
Because everything in college seems so fast-paced in comparison to K-12, sometimes it's hard to keep up! You also face many obstacles you haven't faced your whole life. Sometimes it's hard to keep up, and that's okay!
Make sure you allow yourself to take a break every so often and enjoy your life! If you need tips on how to reset after a stressful week, check out my 15 Days to Refresh and Reset Your Life post!
Remember, that everyone has their own paths.

..
Don't beat yourself up if you make a mistake or can't catch up. Just recognize what you wished went differently, and learn from it.
Here's something most people don't tell you: not everyone finishes college or university within four years. I know a bunch of people who needed more time than that, and I'm one of them!
Life happens, you may switch majors often, or you have to miss a couple of years. All of these are absolutely okay.
No matter how long something takes, don't give up. Don't forget you still have time and will accomplish great things in your life! No matter the length of time it takes, you'll get there.
Also, take advantage of the resources offered by your college!
Most universities and colleges offer valuable resources for their students, including resources to improve your mental health. In my university, there's a great resource called CAPS (Counseling & Psychological Services).
Since it's most likely included in your tuition already, might as well take advantage of this type of resource.
While journaling and venting to friends may help, there are times you just need a professional take on what you're going through. Trust me, it'll make all the difference.
I understand the idea of therapy sessions may seem a bit uncomfortable if you've never done this before. However, I just want you to know that receiving help does not make you any less of what you believe you should be. Almost everyone I knew has used this resource during their time in college.
Whether it only be from venting to friends or getting some guidance from a licensed professional, remember that you can always overcome any obstacle and you always have options.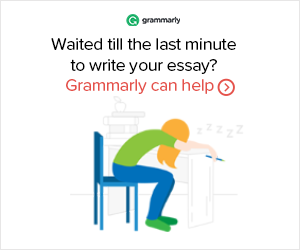 3. Use Resources to Make Life Easier
Google Docs
As a college student, you're going to be writing a LOT of essays. Whether it's for your major or mostly only for the general courses you initially need to take, you'll be spending days and nights drafting great essays for various classes.
You spend most of your time simply outlining throughout the week, and then it's time to sit down and write the whole paper. Hours later, you're FINALLY almost done! You probably only need to write one more page and all of a sudden your computer shuts down!
If you've been using Microsoft Word your whole life, this may be an issue if you aren't pressing save every single hour. In case you don't already know, Google has their version of Word online that's free and continuously autosaves as you write!
This way you don't ever have to keep worrying about saving your document every hour, and if your computer crashes, you don't have to try and remember the last time you save it was.
I would HIGHLY recommend you use Google Docs. I've been using it for years! In fact, I'm using it right now to write this post!
Grammarly
Now, imagine spending hours to days to weeks working on a paper. Even if the material you covered is great, you still get docked points for incorrect grammar…
This is where I bring up another resource I would highly recommend – Grammarly!
With Grammarly, you can add a plugin to your Google Chrome (or whichever internet browser you use), and it will automatically check whatever you write. You can also go on their site and plug pages worth of words to be checked for any grammar mistakes.
This is another tool I've taken from college and continue using now! It's great for essays, blog posts (hehe), emails, messages…you write it, you name it!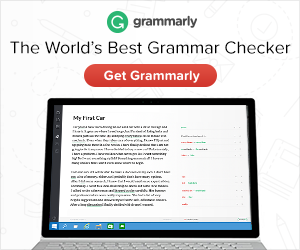 Office Hours
Seriously! This is the best and easiest way to improve your grades!
It's so easy to get lost when the professor is going over so much information during lectures.
If there are parts that you just can't understand, even after going over notes, reading on the topic, and googling a bunch of questions, GO VISIT OFFICE HOURS!
I used to feel awkward about the idea of going to visit a professor. I kept thinking, "they'll think I'm an idiot for not knowing…" This is entirely not true. The whole point of them having these office hours is because they understand the material may not be easy to digest.
They're there to help, so take advantage of this resource.
Even if you still initially feel awkward, it gets easier over time. Also, what helped me was remembering that I'm helping myself regardless of the possibility this professor would think I'm an idiot. (If this makes it easier for you, you may also remind yourself how after this course, you'll most likely never see that person again)
But trust me when I tell you that none of my professors gave this impression during any of my office hour visits. Each time I went, they were solely focused on the questions I had.
Once I started regularly doing office hour visits for classes I would struggle with, my grade point average increased drastically.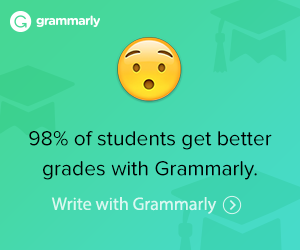 4. Expand your Horizons
With keeping academics in mind (and following my advice on learning discipline), don't give up the opportunity to join campus organizations or attend school events! Try to meet and mingle with as many people as you can because you can learn so much from others.
You'll meet some of your future best friends for life, so don't pass up the opportunity to meet new people and experience new things!
Even if a campus organization or event doesn't seem like something you'll be interested in, why not try it?
I joined two campus organizations in college, and I honestly never saw myself joining either before. Joining helped me learn more about myself and made me meet and make some of the best friends I have today. I guess the common saying "don't knock it 'til you try in" goes into play here!
Be Openminded
From K-12, you most likely interacted with the same group of people your whole life. College will be filled with people from all over the world, so don't miss the chance to learn new perspectives.
Your world is opening up and you'll be meeting a diverse group of people with different beliefs and morals. Allow yourself to try and understand where other people are coming from. Being openminded also allows you the opportunity to learn and grow as an individual.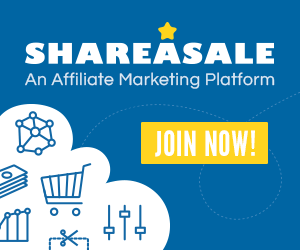 5. Don't be embarrassed by your parents when you leave for college!
This isn't just a stepping stone in your life. It's also a big part of theirs!
Let them savor the moment by taking a bunch of pictures, helping you set up your new living arrangements, and exploring campus with you.
Don't worry about what others may think because more often than not, those students you're passing by are probably thinking about how much they miss their parents.
When you get older, you'll start to realize how much your parents (or siblings or whoever helped raise you) have done for you and how grateful you are to them.
This hit me when I moved into my first apartment in my second year of college. Dorm life still takes care of you in a way that the common areas are always cleaned, the bathroom is always stocked, dining commons provide you meals, and your tuition and board is paid initially – so no having to keep track of paying rent and bills.
You're also in the transition of becoming a young adult. You shouldn't feel like you have to take care of everything yourself at this point. Do what you can but allow your loved ones to help guide you as you learn to start taking care of yourself.
Well, these are the 5 things you need to know before you go to college!
A quick recap:
Learn discipline – It's easy to neglect your responsibilities, so you need to keep yourself accountable.
Take care of your mental health – This is crucial! You're becoming a young adult, and while this means a lot more freedom, it also calls for more responsibilities. With this, it's easy to get stuck in a void of self-doubt. Make it a regular practice to implement self-care daily.
Expand your horizons – Take this opportunity to experience life and meet new people!
Use your resources to make life easier – Google Docs, Grammarly, Office Hours… Enough said.
Don't be embarrassed by your parents – This is a huge moment in their lives too! Don't rain on their parade.
Now, I ask for two things from you!
If you know of any other soon-to-be college students, share this information with them!
If you're a postgraduate and have any other advice to share with college-bound students, I ask that you comment below! This way others can gain additional perspectives on what to expect and practice regularly when going to college!
If you're a soon-to-be college student, congrats! What are you most excited about?